Jennifer Davis
Assistant Professor, Bioengineering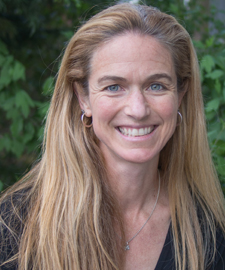 Ph.D. Molecular & Integrative Physiology, University of Michigan, Ann Arbor, 2007
M.A. Exercise & Nutritional Science, San Diego State University, 2001
B.S. Kinesiology, University of Michigan, Ann Arbor, 1996
Jennifer Davis joins the UW this fall with joint positions in Bioengineering and Pathology. She is a cellular and molecular physiologist with expertise in cardiac and skeletal muscle physiology.
Jennifer uses genetic engineering to study the biology of cardiac wound healing and remodeling. She researches the role of scar tissue in repair processes, heart muscle function and regeneration. At the UW, she will continue to investigate the cellular and molecular underpinnings of cardiac repair and fibrosis with an emphasis on identifying the mechanisms governing scar formation, which is a strong prognostic indicator of cardiac disease and failure. She will be part of the Institute for Stem Cell & Regenerative Medicine and the Center for Cardiovascular Biology.
Jennifer performed her postdoctoral training at the Cincinnati Children's Hospital Heart Institute. In recognition for her work in cardiovascular biology she was recently awarded the Louis N. & Arnold M. Katz Basic Science Research Prize for Young Investigators from the American Heart Association.