Ashis Banerjee
Assistant Professor, Industrial & Systems Engineering and Mechanical Engineering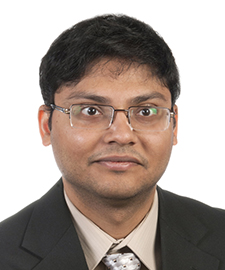 Ph.D. Mechanical Engineering, University of Maryland, 2009
M.S. Mechanical Engineering, University of Maryland, 2006
B.Tech. Manufacturing Science and Engineering, Indian Institute of Technology, India, 2004
Ashis Banerjee joins the UW as an assistant professor with joint roles in Industrial & Systems Engineering and Mechanical Engineering. Previously, he worked as a research scientist at GE Global Research where he developed smart robotic and manufacturing decision support systems. Prior to joining GE, he was a research scientist and postdoctoral associate in the Computer Science and Artificial Intelligence Lab at MIT.
Ashis addresses challenges in optimal decision-making for autonomous systems that mimic human capabilities to achieve robust performance. In particular, he works on multi-agent cooperative planning and control problems involving dynamics and spatial-temporal constraints in uncertain environments. Ashis plans to continue this work on creating smart machines to resolve complex problems while streamlining resources in operations at varying scales from biological cells to large manufacturing and healthcare enterprises.
Ashis has published more than 25 articles that have been cited over 625 times according to Google Scholar. He has received several honors including the 2012 Most Cited Paper Award from the Computer-Aided Design journal and the 2009 Outstanding Systems Engineering Graduate Student Award from the University of Maryland.