Assistant Professor, Computer Science & Engineering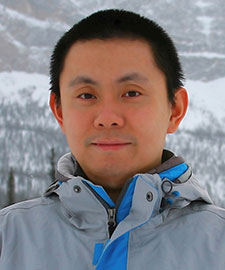 Ph.D. Computer Science, Massachusetts Institute of Technology, 2014
M.E. Computer Science, Tsinghua University, China, 2008
B.E. Computer Science, Tsinghua University, China, 2005
Xi Wang completed his Ph.D. at the Massachusetts Institute of Technology this summer and will join Computer Science & Engineering as an assistant professor this fall.
Xi's work brings together operating systems, computer security, and programming languages to improve security for all levels of computing. His research focuses on securing operating systems and applications and has led to the discovery and fix of more than 300 defects and vulnerabilities in mobile devices, desktops, and web services. His static analysis tools are used by companies such as Dropbox and Intel, his debugging systems are used in the production pipeline of Bing, and his work on undefined compiler behavior is being adopted by the C++ standards committee.
Xi is the recipient of a Best Paper Award at the 2013 ACM Symposium on Operating Systems Principles.