Assistant Professor, Computer Science & Engineering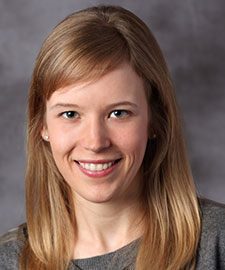 Ph.D. Computer Science & Engineering, University of Washington, 2014
M.S. Computer Science & Engineering, University of Washington, 2011
B.S. Computer Science, University of Texas at Austin, 2008
B.A. Liberal Arts, University of Texas at Austin, 2008
Recent Ph.D. graduate Franziska (Franzi) Roesner returns to the classroom in the Department of Computer Science & Engineering this fall as an assistant professor.
Her research focuses broadly on computer security and privacy, with perspectives from both computer system design and human-computer interaction. She examines security and privacy challenges posed by existing and emerging technologies such as third-party tracking on the Internet and vulnerabilities in smartphones and augmented-reality platforms like Google Glass and Xbox Kinect.
Franzi received an NSF Graduate Research Fellowship and Microsoft Research Fellowship as well as an award from IEEE for a 2012 paper on security and privacy.