Assistant Professor, Computer Science & Engineering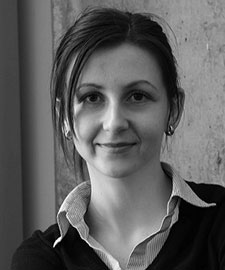 Ph.D. Computer Science, Massachusetts Institute of Technology, 2009
M.Eng. Computer Science, Massachusetts Institute of Technology, 2004
B.Sc. Computer Science, Massachusetts Institute of Technology, 2003
Emina Torlak comes to the Department of Computer Science & Engineering from University of California, Berkeley where she was a researcher in computer science. Prior to joining Berkeley, she was a senior computer scientist at LogicBlox and a research staff member at IBM Research.
Emina is working to automate and improve the programming process. She is developing new programming models that utilize practical advances in automated reasoning to enable programmers to quickly design, develop and validate software. She has studied how automated tools can impact programming in languages such as Java and how they can be used to test big data applications.
Emina developed Rosette, a solver-aided programming language with applications ranging from low-power computing to end-user programming, and Kodkod, an SAT-based constraint solver that has been used in over 70 academic and industrial programming tools.