Assistant Professor, Civil & Environmental Engineering and School of Environmental & Forest Sciences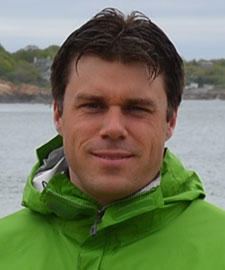 Ph.D. Forestry & Environmental Studies, Yale University, 2011
M.Phil. Forestry & Environmental Studies, 2009
MESc. Environmental Science, 2006
B.A. Economics & Environmental Studies, Connecticut College, 2000
David Butman comes to Civil & Environmental Engineering from the U.S. Geological Survey and Yale University where he was a postdoctoral associate. He will have a joint professorship with CEE and the School of Environmental & Forest Sciences.
David studies the influence of humans and climate on carbon cycling at the intersection of terrestrial and aquatic systems. He measures the capacity of ecosystems to change as a result of anthropogenic carbon emissions; human landscape alteration, like logging or development; and the effects of climate change, in order to identify environmental stressors within watersheds and mitigate long-term resource degradation.
He received the NASA Earth and Space Science Fellowship, The Teresa Heinz Scholars for Environmental Research Scholarship, Woods Hole Oceanographic Institution Research Initiative, and the Tropical Resources Institute Fellowship from Yale.