Assistant Professor, Electrical Engineering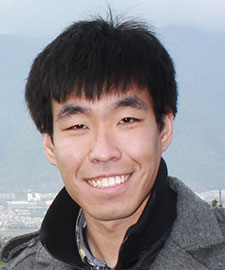 Ph.D. Electrical Engineering and Computer Sciences, University of California, Berkeley, 2013
B.ASc. Engineering Science, University of Toronto, 2008
Baosen Zhang joins the Department of Electrical Engineering in the spring as an assistant professor. He comes from Stanford University where he was a postdoctoral scholar in the departments of Civil & Environmental Engineering and Management Science & Engineering.
Baosen researches power systems and smart grids to optimize, control and integrate renewable and distributed energy resources. He examines the fundamentals of power flow, the impact of uncertainties to the system brought on by renewables, customer behavior patterns and the scalable algorithms to fit physics and user behaviors. His algorithms incorporate real-world data to improve current power systems and design future microgrid system architecture.
He has published over twenty papers and his group received a $150,000 grant to research efficiency and group behavior in power distribution networks.