Faculty member, Computer Science & Engineering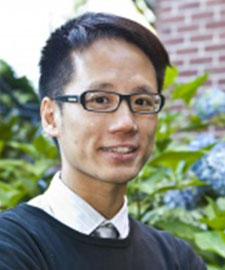 Ph.D. Computer Science, Massachusetts Institute of Technology, expected 2015
M.S. Electrical Engineering, Stanford University
B.S. Electrical Engineering, Stanford Engineering
B.S. Computer Systems Engineering, Stanford University
B.A. Music, Stanford University
Alvin Cheung will be joining UW CSE as a faculty member. He will receive his Ph.D. in Computer Science from MIT this fall.
Alvin's research focuses on co-optimizing data-intensive applications by examining the database and the runtime system and environment together, which can enable order-of-magnitude speedups in applications. He recently demonstrated how to convert application functions written as imperative code into SQL queries so that they can be optimized by the data management system, for which he received a best paper award from the Conference on Innovative Data Systems Research (CIDR).
Alvin is the recipient of an Intel Ph.D. Fellowship, an NSF Graduate Fellowship, and an NDSEG Fellowship.