Amazon Professor of Machine Learning, Computer Science & Engineering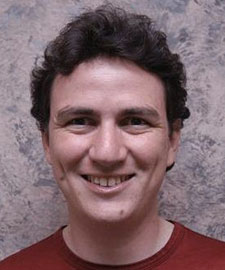 Ph.D. Computer Science, Stanford University 2003
M.S. Computer Science, Stanford University 2000
Engineer's Degree, Mechanical Engineering, University of São Paulo, 1998
Carlos Guestrin joins Computer Science & Engineering from Carnegie Mellon University, where he was the Finmeccanica Associate Professor in machine learning and computer science. He is also the co-founder of GGideaLab, a start-up for monetizing social networks. Previously, he was a senior researcher at the Intel Research Lab in Berkeley.
His research is focused on parallel algorithms, distributed systems, sensor networks and machine learning. Common themes include developing theoretically-founded algorithms; unifying statistics methods, optimization theory and machine learning; and exploiting problem-specific structure. Key applications of his work include sensor networks, dealing with big data, and distributed machine learning in parallel architectures.
Carlos' honors include a Sloan Research Fellowship, a Presidential Early Career Award for Scientists and Engineers, the IJCAI Computers and Thought Award and he was named one of the 2008 "Brilliant 10" by Popular Science magazine.