Joseph Wartman
H. R. Berg Associate Professor, Civil & Environmental Engineering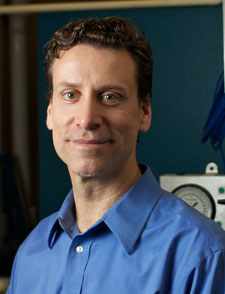 Ph.D. Civil and Environmental Engineering, University of California, Berkeley 1999
M. Eng. University of California, Berkeley 1996
M.S.C.E. University of California, Berkeley 1996
B.S.C.E. Villanova University 1990
Joseph Wartman joined the Civil and Environmental Engineering Department in 2010 from Drexel University and was a founding co-director of the Drexel Engineering Cites Initiative. He is the author of over 60 professional articles, edits the Journal of Geotechnical and Geoenvironmental Engineering and chairs the Geo-Institute (GI) Committee on Embankments, Dams, and Slopes.
Wartman's research focuses on understanding and forecasting the effects of earthquakes on natural systems and the built environment. He is currently investigating the geomorphic and geotechnical aspects of large subduction earthquakes, studying the coupling between earthquakes and landslides, and developing tools to predict and map natural hazards over large regions. Wartman's awards and honors include the 2011 Prakash Foundation Research Award, a National Science Foundation Faculty Early Career Development (CAREER) Award, the John J. Gallen Memorial Award for Technical Advancements from Villanova University, and the Geotechnical Engineer of the Year award from the Philadelphia section of the American Society of Civil Engineers.
See Joseph Wartman's faculty Web page.