Su-In Lee
Assistant Professor, Computer Science & Engineering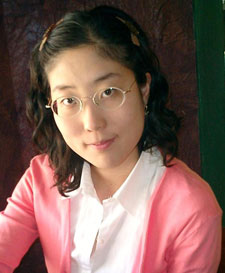 Ph.D., Electrical Engineering, Stanford University
M.S., Electrical Engineering, Stanford University
B.S., Korea Advanced Institute of Science and Technology
Su-In Lee's graduate research focused on computational methods for understanding the genetic basis of complex phenotypic traits. She developed machine learning techniques to unravel the complex mechanisms by which sequence variations perturb the genetic regulatory network so as to understand how such perturbation leads to biological traits. Lee's long-term research goal is to develop interdisciplinary approaches combining computer science and biology to decipher the genetic code from various types of genomic data.
Before coming to UW, Lee was a visiting assistant professor at Carnegie Mellon University in the Department of Biological Sciences and the Machine Learning Department.
Her awards include a Stanford University Graduate Fellowship, the President of KAIST First Runner-up Award, and a Gold Prize in the Samsung Humantech Paper Competition.