Andrey Shcherbina
Acting Assistant Professor, Civil & Environmental Engineering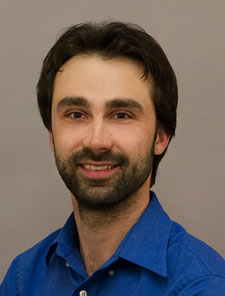 Ph.D., Physical Oceanography, Scripps Institution of Oceanography, UC–San Diego
M.S., Physical Oceanography, Moscow Institute of Physics and Technology
Andrey Shcherbina is a sea-going observational oceanographer. During his brief post-doctoral appointment at Woods Hole Oceanographic Institution, he developed a multi-year field study of wintertime evolution of a coastal current east of Cape Cod, combining autonomous underwater vehicle (AUV), moored, and shipboard observations.
Shcherbina joined the University of Washington's Applied Physics Lab in 2007 to investigate the dynamics and three-dimensional structure of thermohaline frontal intrusions in the North Pacific. His research focuses on the dynamics of oceanic water mass transformation and mixing under the combined forces of wind, waves, tides, and buoyancy changes. His main areas of interest are the processes on the continental shelf, in high latitudes, and in open-ocean frontal zones. He has participated in more than a dozen oceanographic research cruises, ranging from north Barents Sea to the Caribbean to south Atlantic and Antarctica.
Shcherbina's awards include the Soros Student Scholarship from the Open Society Institute & Soros Foundation, the Tabata Award for Outstanding Student Presentation (Mombetsu, Japan), and the Best Presentation Award at the Third Physical Oceanography Dissertation Symposium.